Carpets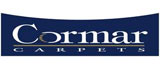 CORMAR CARPETS
The Company One of the success stories of the British carpet industry, Lancashire based Cormar Carpets was established in the North of England in 1956 and today ranks as one of the leading carpet manufacturers in the UK.
Throughout the last 50 years it has placed great emphasis on quality, service and reliability. In fact, such is the esteem in which the company is held, that it has been voted 'Floor Covering Supplier of the Year' for the last five years by readers of the flooring trade magazine, as well as winning many independent retailer awards. In 2006 the company was named as one of 10 companies to watch in the Sunday Times Top 100 independent companies in the UK.
Sample Textures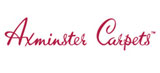 Axminster CARPETS
An Axminster™ carpet is synonymous with quality and luxury, and all authentic Axminster TM carpets are still woven using natural materials and traditional methods.
Part of the base of the carpet is the Jute 'weft' which is passed between alternate parallel cotton 'warps'. The wool yarn is fed into carriers which are controlled by a jacquard. A colour is selected by the jacquard, which causes the corresponding yarn to be offered up by the carrier to a gripper. The grippers then draw the pre-selected lengths of yarn which are cut by a series of knives. The resulting tufts are positioned between the warps by the grippers, and retained by each pass of the weft.
Sample Textures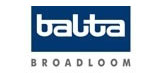 BALTA BROADLOOM
For wall-to-wall carpet, tufted or woven, in wool and synthetic yarn, you need to go to the market leader: Balta Broadloom.
With its original and market-oriented collections, Balta is always up with the latest trends for the residential and contract sectors. Thanks to a flexible customer service approach, Balta Broadloom can satisfy the expectations of even the most demanding customers.
Sample Textures
View All
At Castle Carpets we pride ourselves on always stocking the best quality carpets at the keenest prices! We work closely with our suppliers to ensure we always have the latest fashions and styles in stock. And if we don't have it in stock we will endeavour to find you the perfect carpet from our large selection of samples, and order it in especially for you.
We stock carpets from all the leading manufacturers, so quality and service never need be compromised.  We have carpets to suite all budgets, whether its home, office, commercial, nursing home or rental properties.
For more information on our product & services, Please Contact Us